Surgery
Hannah's Total Lifetime Care™ covers comprehensive surgical services in our state-of-the-art surgical suites, including*:
Soft tissue surgeries such as tumor removal, bladder repair, intestinal foreign body removals, splenectomies, and caesarian births
Orthopedic surgeries such as ACL and luxating patella (knee) repair, bone fracture and break repair, and amputations
Anesthesia services and medications
Hospitalizations and monitoring
Pain management care and medications
Diagnostic and imaging services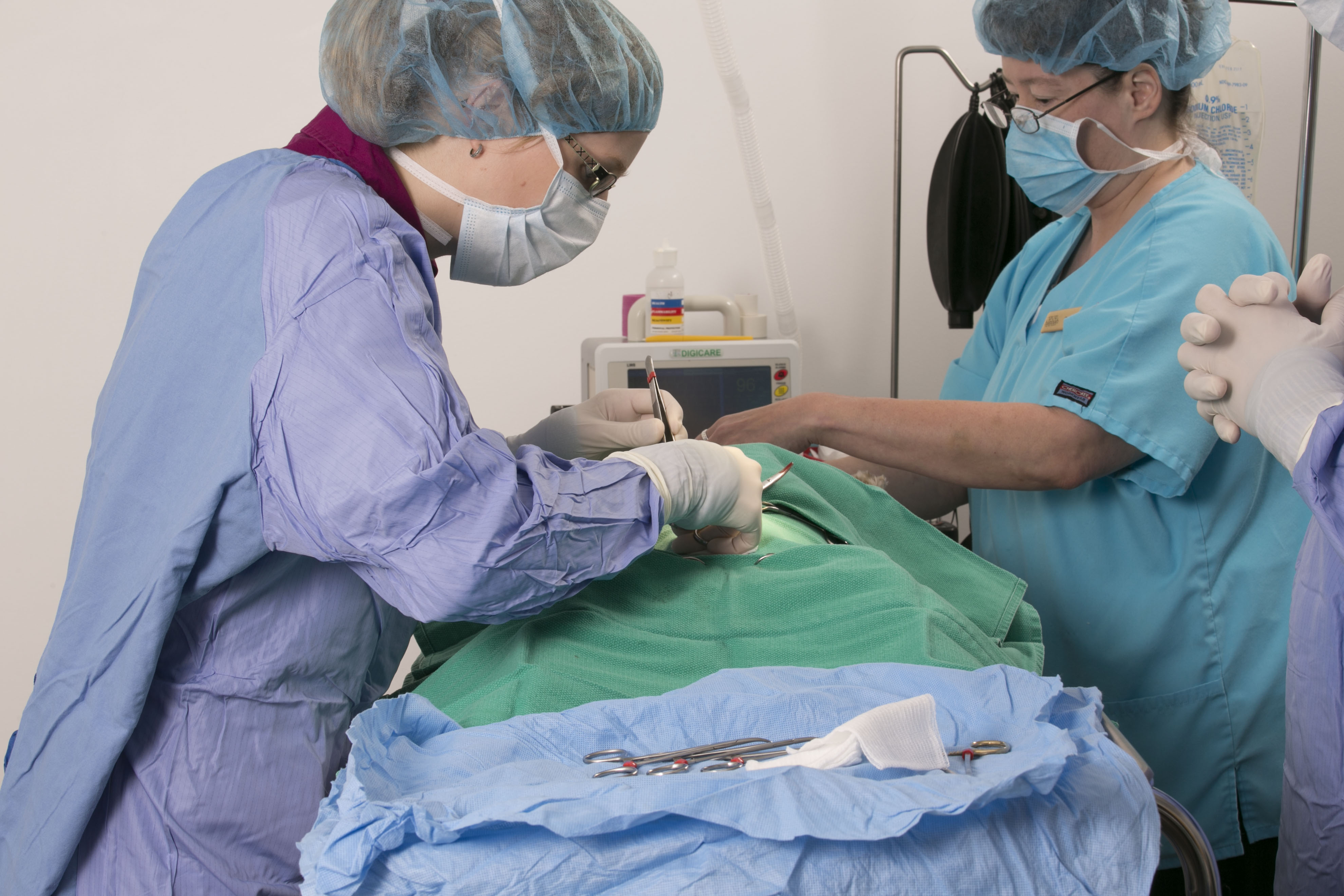 * Veterinary care will be provided only at Hannah or Hannah approved facilities. If our doctors cannot perform a surgical procedure, we will find a doctor with the necessary expertise at our cost. Hannah plans do not cover implants, organ transplants, cosmetic or experimental surgeries or services.