Pharmacy
Hannah's Total Lifetime Care™ covers all medications on our extensive formulary. Our fully stocked in house pharmacies include*:
Antibiotics
Anti-fungal
Skin, Ear and Eye Medications
Gastrointestinal & Urinary Medications
Metabolic Medications
Pain Medications
Sedatives
Anti-Parasitic Medications
Behavior Medications
Vitamins & Supplements
Dental Care Products
... and more!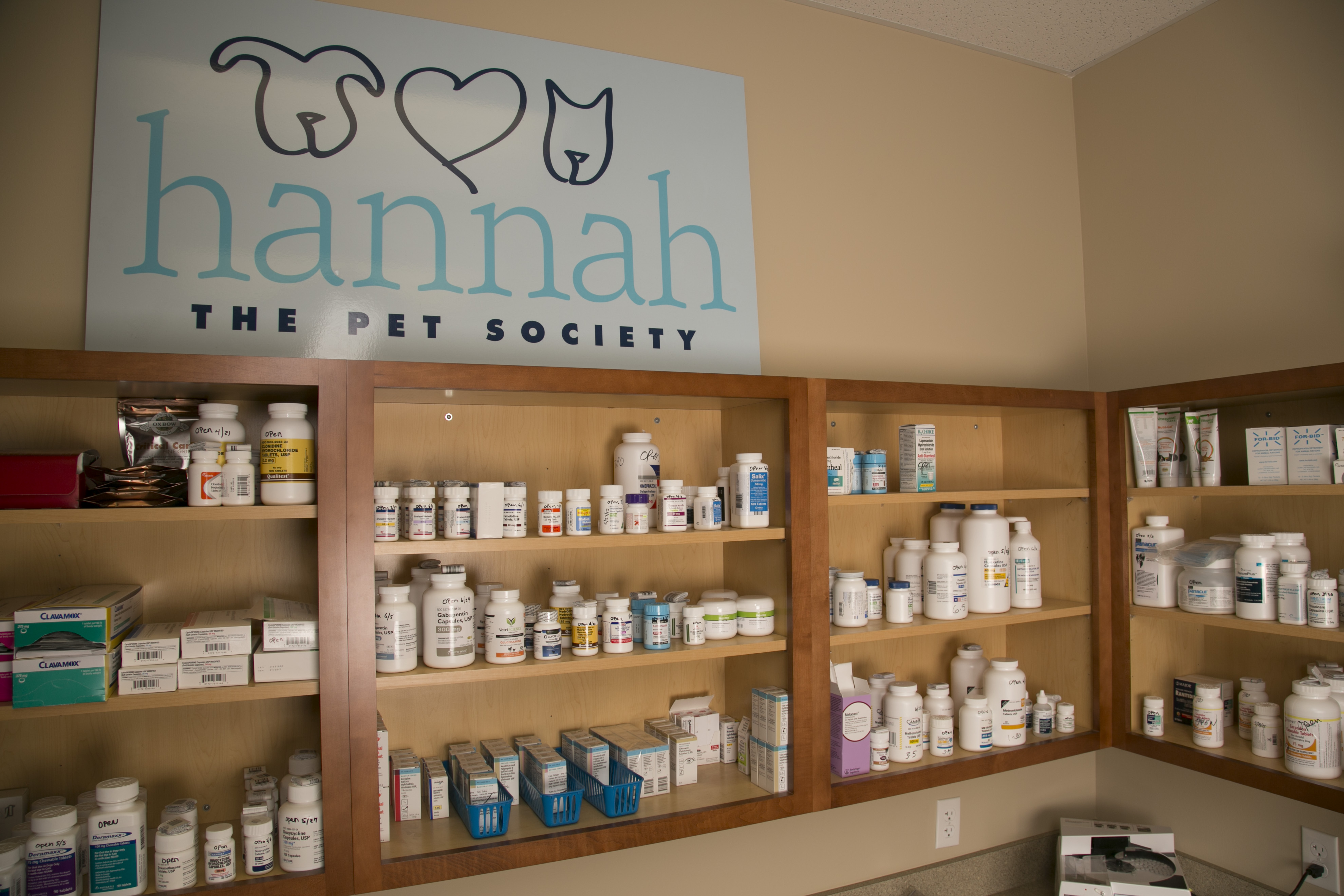 Prescription Refills
Hannah's convenient in-house pharmacy makes it easy to refill your Pet's prescription medications! Please call ahead so our medical team can provide quick and easy refills for your convenience.
* Pharmacy services will be provided only at Hannah or Hannah approved facilities. Hannah plans do not cover non-formulary medications.