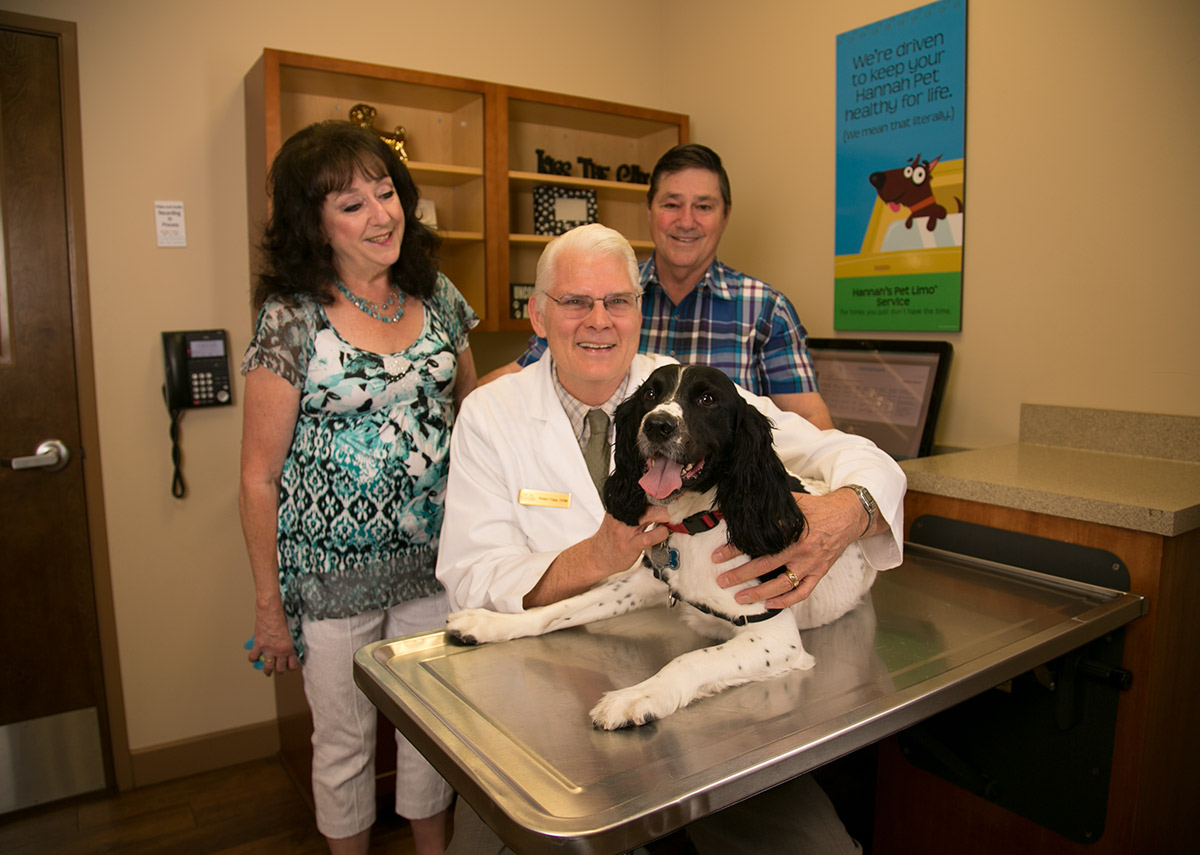 The high cost of Pet care is one of the biggest concerns facing Pet Parents. Last year, Pet Parents in the U.S. spent over $15 billion on veterinary care alone. Preventive care is necessary, but can be expensive. One trip to an emergency clinic can become a serious, and even unaffordable, financial burden. Solutions like Pet Insurance and Wellness Plans have limits, deductibles, co-pays, maximums and exclusions that still leave you vulnerable to a big bill. Hannah's Total Lifetime Care™ (TLC) Plans remove the worry of an unexpected and unplanned veterinary expense and enable you to provide great vet care at a lower cost.
Total Lifetime Care™ includes comprehensive preventive and accidental/illness care*, such as:
Veterinary office visits and exams.
Preventive veterinary medical care.
Surgical care and anesthesia.
Emergency veterinary care.
Illness or injury care.
Chronic disease care.
Referrals to in-house specialists/experts and care.
Dental care and anesthesia.
Medications from our formulary.
Vaccinations.
Deworming.
Lab work and x-rays.
Behavior counseling and medication from our formulary.
Behavior and training classes.
After hours medical support.
Spay and neutering.
Microchipping.
Pet care education classes.
Boarding discount from prequalified partners.
Pet pick up and delivery service discount.
24/7/365 Hannah Helpline.
All medical care at other emergency hospitals approved by Hannah in advance.
Grooming discounts.
Plus, a Lifetime of No Worries:
No deductibles or co-pays.
No limits.
No prescription fees.
No lab fees.
No skipping, delaying or compromising care because of cost.
No unaddressed behavior issues.
No crippling emergency care bills.
No sleepless nights worrying about how to pay.
No more relying on "Dr. Google" for help.
No big surprises.
See How We Compare

... to traditional Vet Care, Wellness Plans, and Pet Insurance.
*Hannah's coverage does not include implant, organ transplant, cosmetic or experimental surgeries or services.